2023 Holiday Hoster 6-Pack
$114.99 Regular Price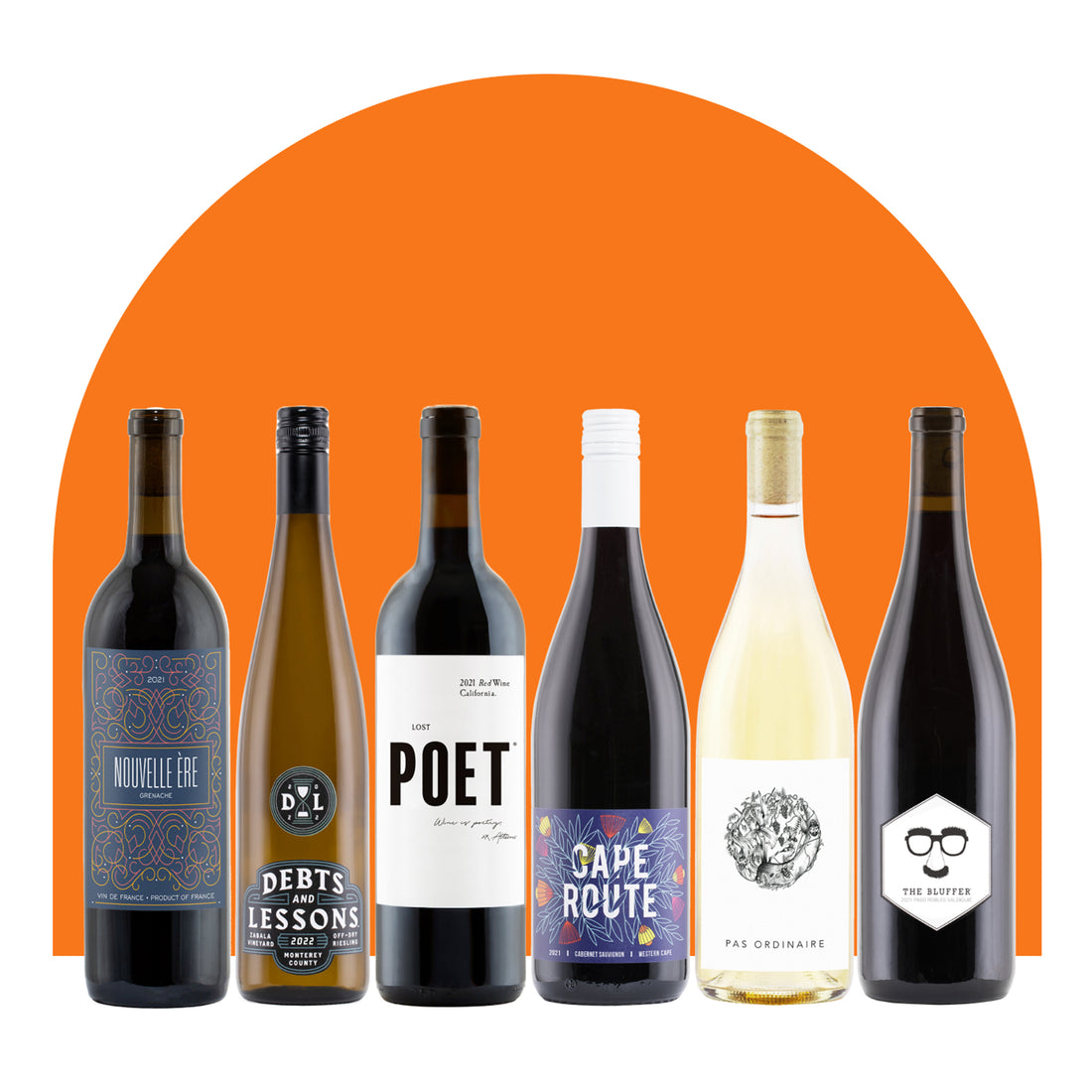 2023 Holiday Hoster 6-Pack
$114.99 Regular Price
When it comes to holiday hosting, dodging your dinner guests' dietary restrictions is no easy feat, but if there's one thing we can all agree on, it's wine. Serve up faves like Lost Poet Red Wine Blend, Debts & Lessons Riesling + more, and don't be surprised when they come back for seconds (and thirds).

Available in a 6-Pack or a 12-Pack.
Introducing the Holiday Hoster Pack
Everything you need to get through social-season.
2021 Lost Poet Red Wine Blend
2021 Cape Route Cabernet Sauv
2022 Debts & Lessons Riesling
The perfect amount of sweet.
2021 Pas Ordinaire White Blend
A little something French.
2021 Nouvelle Ère Grenache
2021 The Bluffer® Valdiguié
Looking for something more specific to please the in-laws?
We get it, shop all wines here.
All wines